Wānaka Lakefront
Client
Queenstown Lakes District Council
Date
2015 - Present
Category
Parks
Public Realm
Masterplanning
Strategic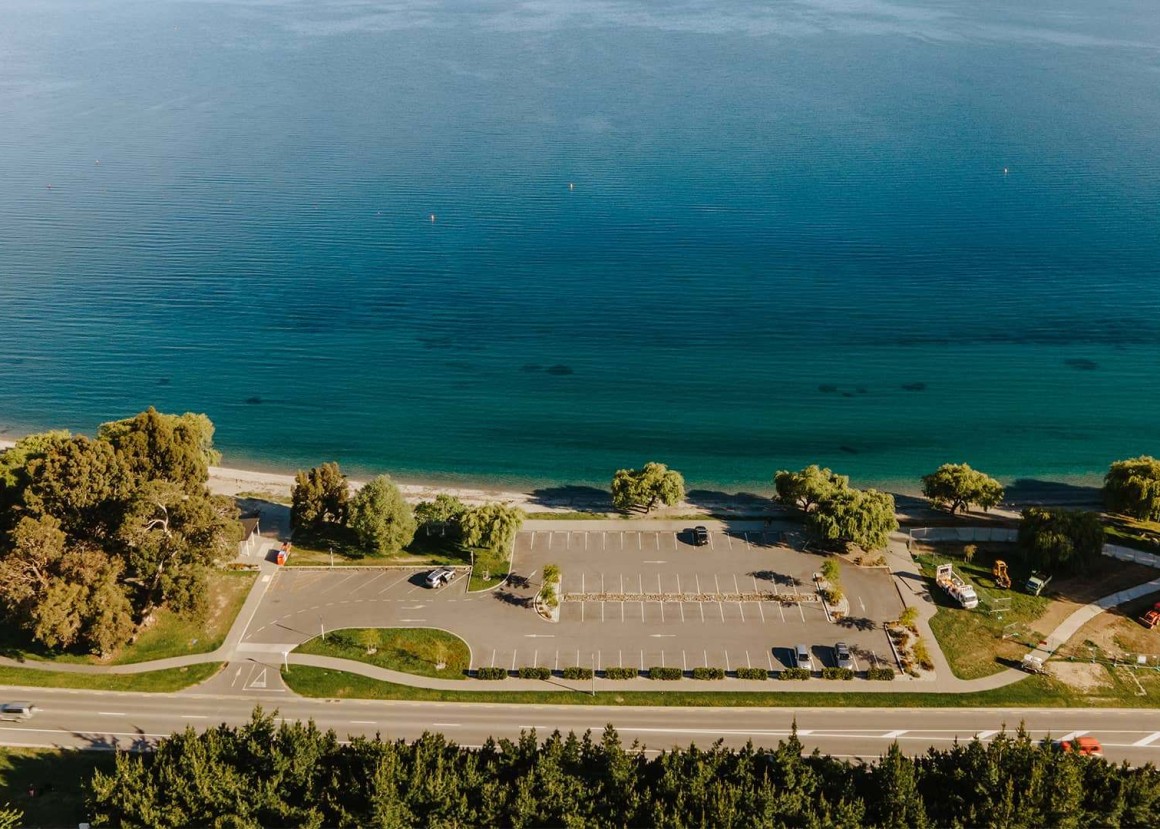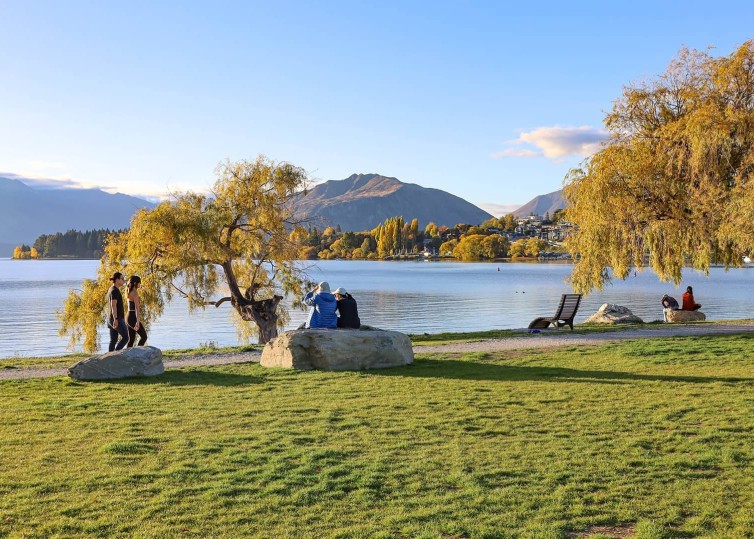 In 2015, Reset was commissioned to prepare a Wānaka Lakefront Development Plan for the Queenstown Lakes District Council.
The adopted development plan, covers 1.2km of the central lakefront, and is to be implemented in stages over the next 6 years. Recognising the unique character of the Wānaka lakefront, and the increasing demands and the different recreational uses, the project involved an extensive consultation process with the public and special interest groups.
The masterplan is based on four big moves: enhancing the ecology, providing continuous access, improving land-use and providing a range of facilities and activities. The development plan features: an integrated lakeside park with a range of relocated car parking, a series of promenades and pathways, shared cycleways, introduces a town plaza, adds toilets and new boating facilities and restores areas of native plantings.
Stage 1 of the lakefront development plan involved the installation of the Mt Aspiring carpark. This essential first step in ensuring accessibility for all on Wānaka's lakefront helps to consolidate parking in the area, while allowing work to progress on to Stage Two (South Beach) of the Wānaka Lakefront Development Plan and the creation of a pedestrian destination. Stage 1 provided parking, new toilet facilities, native planting and the beginnings of the lakefront promenade and was completed in late 2018.
Stage 3 of the WLDP runs from Bullock Creek through to the Wānaka Marina, and will seethe implementation of a number of features, including: Restoration and development of native vegetation - large scale planting to maintain the lakefront's rugged, wild landscape; Te Ara Wānaka - a shared pathway for pedestrians and cyclists that connects Wānaka's Town Centre with the Marina; A boardwalk running along the lake's edge; Informative signage - highlights of the area's significance to Kāi Tahu, and details of native plant and animal life found nearby. Stage 3 was completed in 2021.
Stage 2 of the WLDP delivers a 3.6m wide dual-direction shared pedestrian and cycle path, the second stage of the master planned continuous lakefront active travel path. Stage 2 will see the recreation lawn expanded and re-established with new irrigation enhancing the ecology of the site. Tree planting will provide shade to the recreation and new picnic and relaxation facilities. Interpretive signage will add an educational layer to the cultural and historical aspects of the site.

Services Masterplanning, Design Team Lead, Landscape Architecture, Urban Design, Construction Documentation, Construction Observation/QA
Teams JFC, WSP, BMC, Aukaha
Watch Video Facebook Video Link