Monopoly Wānaka Edition
Reset is proud to be part of the immortalisation of Wānaka in one of the world's most iconic board games, MONOPOLY! Reset sponsored both a token - the world famous Wānaka tree - and a chance card within the game.
This custom game features local businesses as property squares, utilities, tax and transport spaces, as well as Chance & Community Chest Cards.
Created by the Wānaka Business Chamber, who's aim is to promote and support local businesses in unique and creative ways. They are proud to bring forth this project to celebrate the diverse businesses in Wānaka.
The board is now available for pre-order and is expected to arrive late November-early December. So if you're looking for Christmas gifts with a difference, pre-order it ASAP for just $69.95 to ensure you don't miss out!
https://www.wanakachamber.co.nz/your-chamber/monopoly/
The Wanaka Edition

Embark on an epic journey as one of the world's top adventure destinations meets the world's most popular board game in Wānaka MONOPOLY.
Prepare to be captivated by the crisp alpine air and jaw-dropping scenery that awaits you at every turn. Venture intothe Wanaka region via New Zealand's highest alpine pass, the Crown Range, as you descend into the historic Cardrona Village.
Traverse the picturesque Cardrona Valley, leading to the breathtaking sight of Lake Wanaka, surrounded by snow-capped mountains. Brace yourself, for the adventure has only just begun.
Take a leisurely stroll along the lakefront to visit the world's most photographed tree - you know the one - or challenge yourself to conquer Roy's Peak for that iconic shot from the summit.
Join fellow adventure enthusiasts in West Wanaka, where the epic outdoor playground of Mt Aspiring National Park awaits...
Venture east into Albert Town and follow the meandering Outlet Track, perhaps take a refreshing plunge into the Clutha River.
Continue your exploration to the historic settlement of Luggate, crossing the iconic Red Bridge, and be awestruck by the dramatic beauty of Lake Hāwea's pristine, crystalclear shores and jagged mountainous terrain.
Just when you think it can't get better, embark on a scenic drive along one of New Zealand's most breathtaking roads to visit the clearest water in the South Island, the Blue Pools in Makarora.
Roll the dice to begin your Wānaka Monopoly adventure, and let the excitement unfold as you explore your favourite Wānaka hotspots and strategically build your property empire.
Will you seize the opportunity to own the iconic landmarks of Wānaka, or establish your legacy in the charming villages of Cardrona, Albert Town, and Luggate?
The choice is yours as you compete for dominance in the captivating MONOPOLY world of Wanaka! Gather your family and friends and settle in, you're on Wānaka-time now.
https://www.wanakachamber.co.nz/your-chamber/monopoly/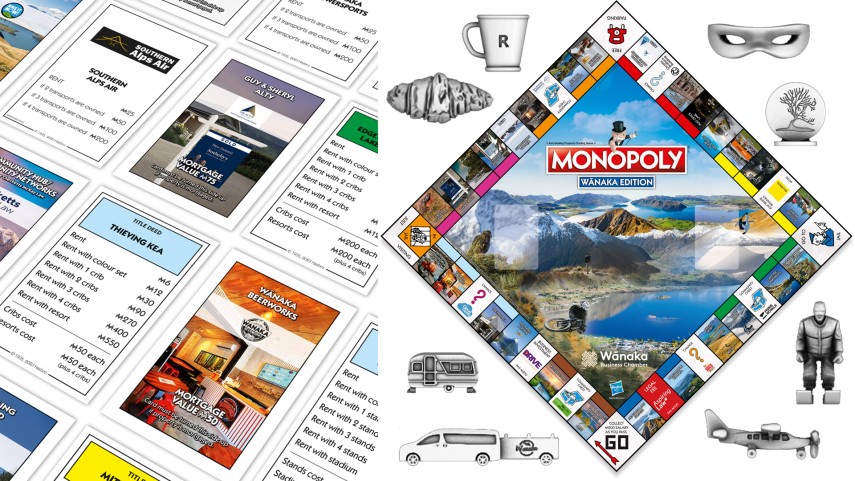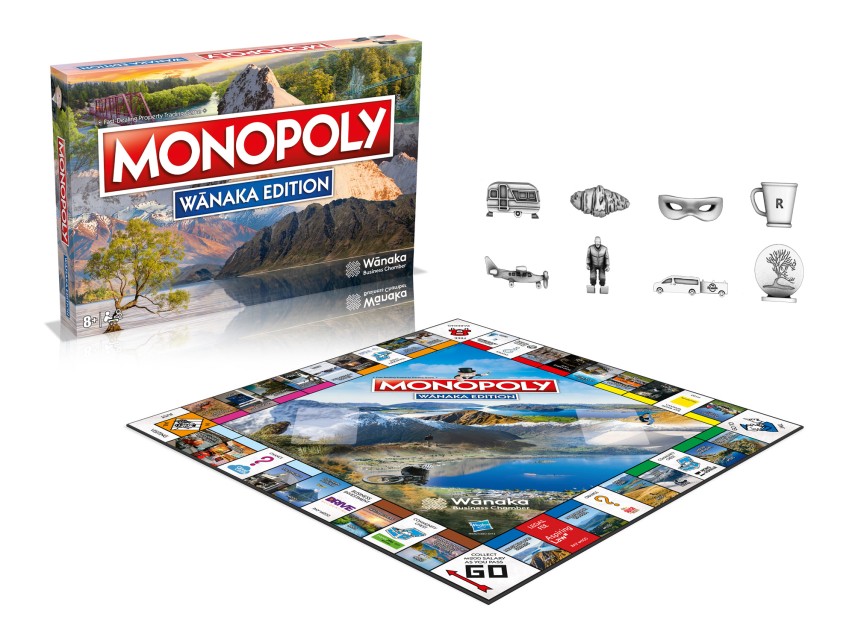 Back to all articles
More articles Pitopito kōrero
Practice Tikanga
At Reset Urban Design, we offer a broad scope of services within the specialist areas of Urban Design and Landscape Architecture. We also actively engage in research and have contributed two published books on the history of design in New Zealand.
More