Parkview On Cornwall
Client
Ontrack Developments Limited
Date
2022
Category
Housing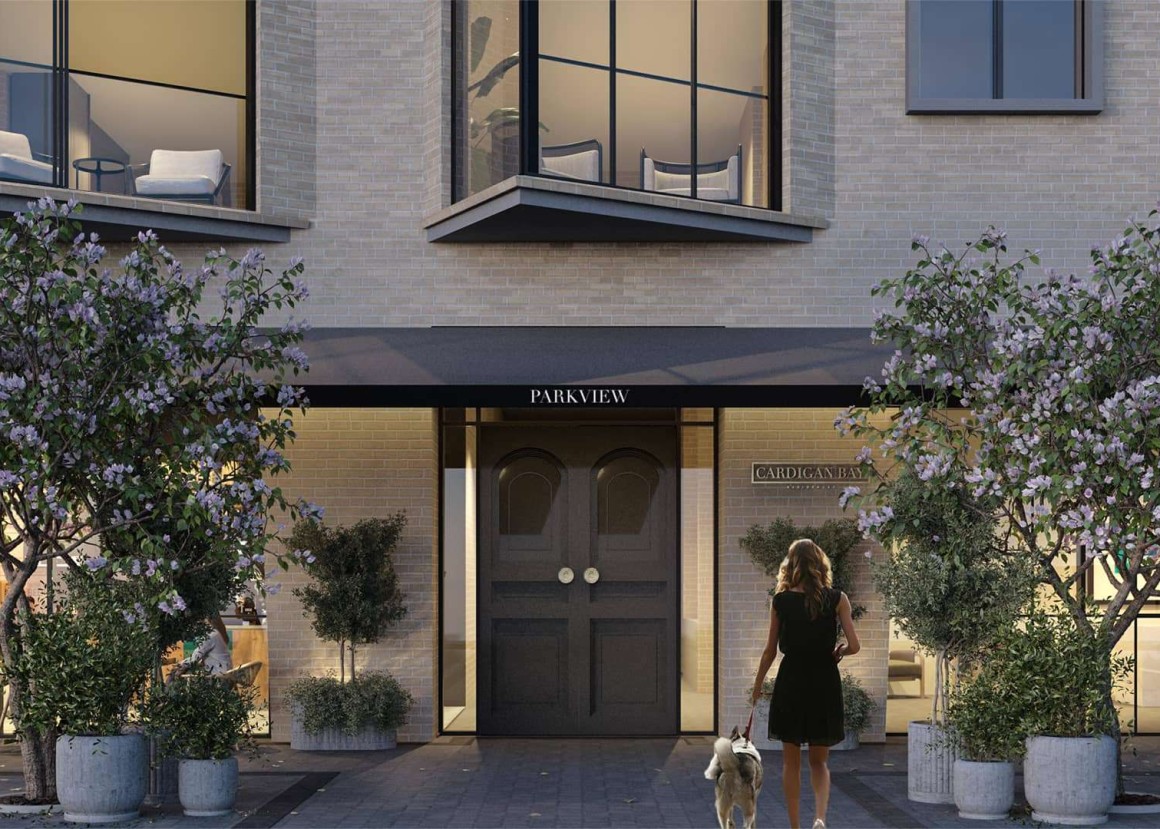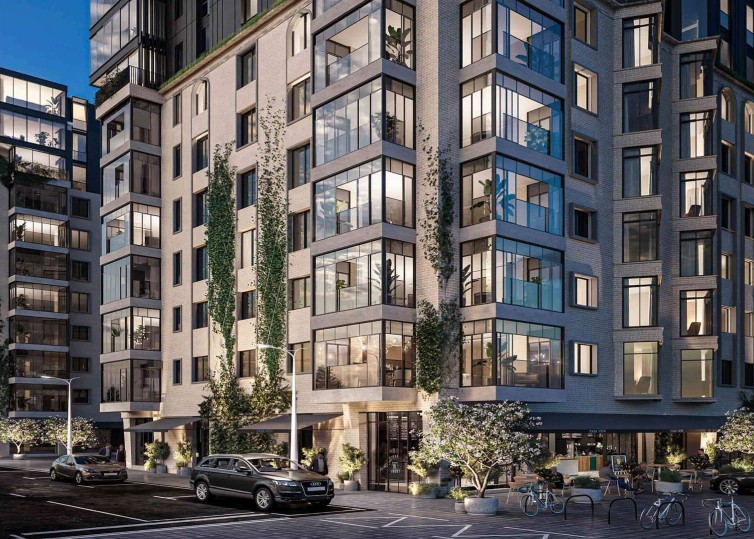 Previously part of the Alexandra Park Trotting Club grounds, Parkview on Cornwall is located by the beautiful Cornwall Park, with views to Maungawhau (Mount Eden) and Maungakiekie (One Tree Hill). Situated alongside the greenscape of Cornwall Park and Alexandra Park, Parkview on Cornwall reflects the lush green vistas and local volcanic landscape in its design
The development consists of two apartment buildings – The Queen of the Park and Cardigan Bay, with ten levels of apartments, ground floor retail spaces, generous amenity spaces and a basement carpark linking both buildings. The building development is integrated around the Auckland Trotting Club's historic entry, including heritage gates and ticket booths. To honour the heritage space, the Parkview project is introducing a new pedestrian plaza to ground the gates in the surrounding landscape.
Reset Urban Design prepared the Landscape Concept Masterplan for Phase 2 Alexandra Park Urban Village as part of the documentation for Resource Consent for two additional 9-level apartment buildings with ground floor retail and basement carparking.
The site layout has responded to provide for five distinctive landscape zones:
Central Playspace and informal recreation area - located on the eastern boundary, this space builds upon a significant pedestrian promenade, linking to apartments/retail to the north and maintaining key viewshafts to Maungakiekie/ One Tree Hill to the south and Maungawhau/Mt Eden to the north.
High Street - this new urban village street continues from Phase 1 along the northern edge of this site. It will be of the same high-quality outcome as seen in the first stage.
Central buildings Forecourt - this space will provide for outdoor spill-out space for the ground level retail proposed within the two main building clusters, along with underground parking vehicular access and at-grade parking.
Heritage Market Plaza - located on the site's western edge, this multi-purpose plaza highlights the heritage entrance and will be a key pedestrian space and link.
Greenland West Planting Buffer - this zone will provide a landscaped edge between the main street and proposed development.
Services Landscape Architecture

Team Paul Brown Architects