Point Wells Subdivision
Client
Alderwasley Trust
Date
2014 - 2018
Category
Housing
Masterplanning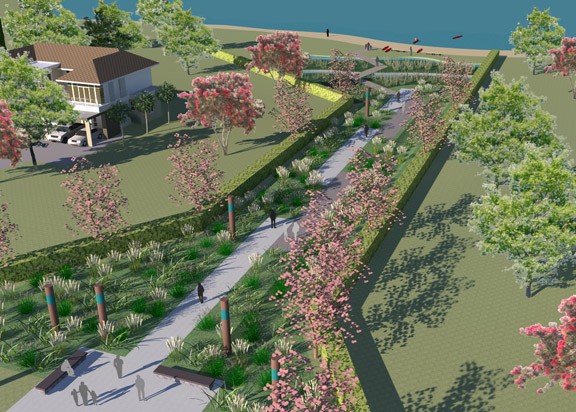 Point Wells subdivision is a new 23.8ha residential development site in this well-defined small coastal village on the edge of the Whagateau Harbour one hours drive north of Auckland.
The design vision was to create a high-quality garden suburb with extensive street plantings set into the existing Point Wells countryside settlement.
Reset was retained to prepare the streetscape landscape plans, entry gateway and central reserve landscape with stormwater detention pond and coastal access reserve that includes a timber boardwalk that extends to the harbour's edge.
Services site analysis, concept development, planting, paving and timber feature detail design, showhome garden development, streetscape Masterplan development supervision of construction.