Queenstown Bay Playground
Client
Queenstown Lakes District Council
Date
2017 - 2018
Category
Community
Parks
Public Realm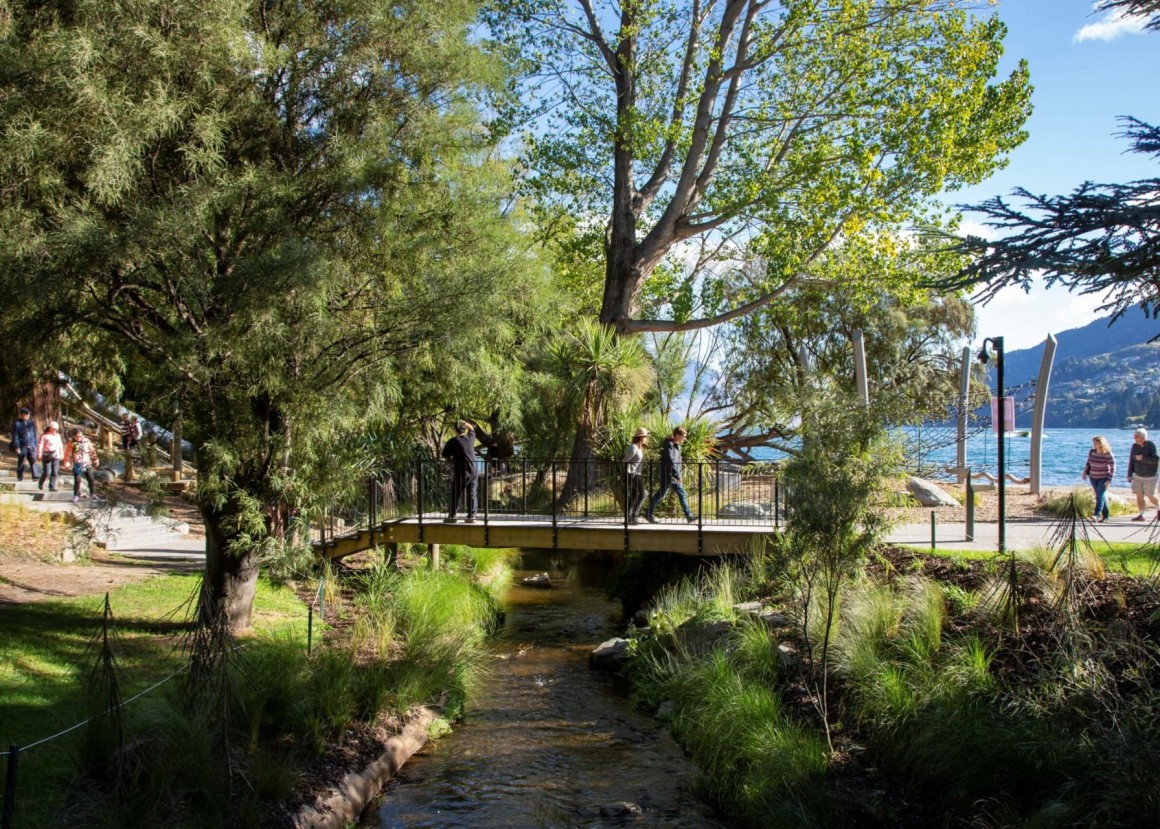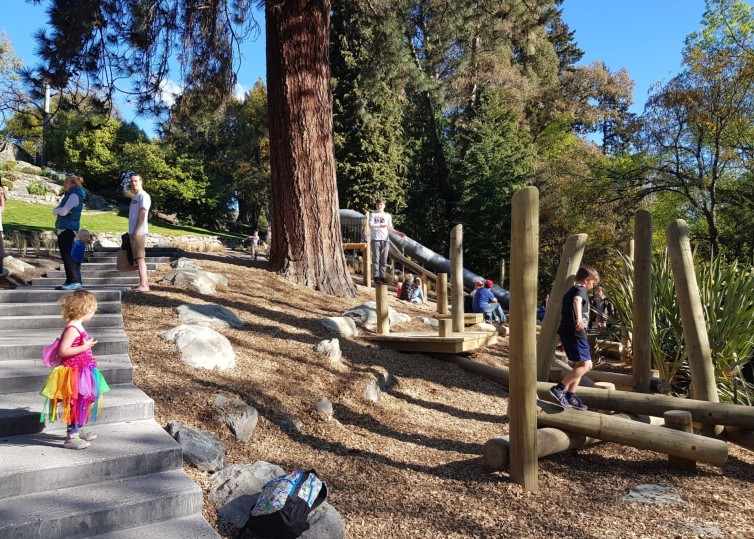 The Queenstown Bay Playground project is both a link and a destination, occupying a high-profile location between the central township and the popular Queenstown Gardens. It provides a destination play space that can be enjoyed by children and adults from all over the district and the world. For a long time, the site of the existing well-loved but tired play area next to Horne Creek was identified as a prime and iconic location for a destination play space.
This project was about creating an innovative family-friendly environment that has been carefully integrated to enhance the natural landscape and provide a range of natural play opportunities and experiences to all ages and abilities.
The layout of the play space is based on an iconic tree form with autumn colours, playing on the importance of the diverse planting of tree species and history of the Gardens. The play space has added a valuable asset to the community and provides a strong landscape and urban connection, which not only recognises, but enhances the stunning natural setting of Queenstown.
"The play space sits beautifully within our unique natural environment with features such as climbing rocks, the use of wooden materials, riparian planting along the creek, extensive landscaping, and organic shapes throughout, whilst retaining shade and structure through the existing trees" — Thunes Cloete QLDC General Manager Community Services.
Services Design Team Lead, Landscape Architecture, Construction Documentation, Construction Observation/QA

Team JFC, Tina Dyer