Gibbs Farm - a private sculpture farm out west of Kaipara
Nearly 30 years later since Garth's association with Gibbs Farm began, the Reset Urban Design team visit to the farm shows that it continues to exist as a monumental landscape stripped back to create natural canvases that allow a series of modern-day temples to play with the gods of nature.
Below is an article originally published: Landscape Architecture New Zealand, September 2012 where Garth Falconer muses on the reviews the landscape expression of Gibbs Farm, a 1000-acre private sculpture park on the edge of the Kaipara.
---
For the past 20 years the entrepreneur Alan Gibbs has been developing a private sculpture park on a 1000-acre property, one hour's drive northwest from central Auckland on the edge of the Kaipara Harbour. In this quiet rural setting there is a collection of massive sculptures in a broad park-like setting – serious artworks by some of the world's leading artists: Richard Serra, Andy Goldsworthy and Anish Kapoor, for instance, and some from 'our own': Neil Dawson, Ralph Hotere and Chris Booth. The next big commission is a massive Maya Lin earthwork. Now, add to this setting a burgeoning menagerie – giraffes, zebras and yaks – and what is already larger than life veers off towards otherworldly.
What Gibbs calls 'the farm' is actually the largest private outdoor gallery in the country and luckily, for the art curious, it's now on occasion opened to the public. In the making of this extraordinary place, Gibbs is both patron and jointly responsible for the conception. The artworks are the result of a process that responds primarily, he says, to "the landscape". Selected artists are invited to visit Gibbs Farm. They stay several days before submitting concepts that Gibbs critiques. They may be rejected, or changed and refined. The successful proposals are fabricated, often using local resources, and Gibbs, with son-in-law architect Noel Lane, directs the development of the landscape, which is superbly maintained by a large number of on-site staff.
Aware of large modern art parks such as StormKing in upstate New York, Gibbs' early passion for contemporary art gradually translated into conceiving a transformation of his rural property into one big outdoor art programme. In doing this he joined a wider tradition. The idea of converting a farm into a large piece of design is not entirely new: you could look to California's San Simeon by Randolph Hearst or William Huntington's Pasadena Estate for historic American examples. Closer to home George Grey, in the 1860s, made efforts to import cultural marvels to nearby Kawau Island. The creation of an alternative world was especially seminal in 18th century Enlightenment England on the great estates of gentlemen farmers. In places like Stowe, Stourhead and Rousham, designers manifested a new relationship to a romanticised yet separate nature and, in doing so, influenced the form of 19th century urban parks and ultimately modern cities.
The difference here is that the strong tradition of design of large-scale rural and urban parks is not directly referenced, apart from in the basics of Lancelot 'Capability' Brown's formula of flooding valleys to create serpentine ponds, creating clumps of tall trees amongst swathes of lawns and installing cherished cultural artefacts at conspicuous points. In Brown's time, these were symbols of an imagined antiquity: faux temples, figurines and bridges. In Gibbs' time, they are symbols of a well-resourced contemporary imagination and reflect a conception of the landscape which is worthy of interrogation.
Lets begin with the selection of the location. The site is on Auckland's backside, the edge of the Kaipara, the second-largest natural harbour in the world. It is, largely, a struggling landscape. Observe the scattered hobby farmers, the rough kikuyu pasture, the sedimentation of creeks, a frequency of pine blocks and a partially built marae on the flat. The promontory overlooking the harbour was once a great pa site with extensive gardens; the Europeans once crossed the harbour in ferries and logged the kauri that used to come down to the shore; Port Albert, mid-way up the harbour, was the last planned settlement and could have been bigger than Auckland; to the west there are over a hundred ships buried at the harbour's entrance. This is a tough place.
Given this context, Gibbs selection of this site was also his biggest design move. In 1991, searching for a rural retreat, Gibbs explored by helicopter all the land that fell within an hour's drive of Auckland. You might have bet that a sheltered east coast site with white-sand beaches accessible by boat from the city would have been picked – but no, he chose a run-down 250-acre farm off State Highway 16 between Helensville and Wellsford. Here he found a very powerful landscape, one set with heavily expressed contours against a vast harbour. The site consists of a long promontory that extends westwards from a coastal range into harbour flats; a ridge runs to a central summit, another heads north, flanking a large central valley than opens up to an adjacent farm that was later added to Gibbs' spread. The western hillside faces a massive tidal flat across to South Head. In the evening, the setting sun explodes onto the reflective canvas of the mighty harbour.
The site's subsequent development led to a created landscape, a big makeover to create a handsome setting for the artworks, but the landscape is, essentially, conceived as a backdrop. The site's relationship to its context on the cultural level has effectively been smothered in a clipped, luminous lawn. Placed on top, the artworks largely celebrate natural phenomena: an expression of a contour in a 6m-high steel wall; the channeling of wind through a large orifice; the movement of the tide against stone arches. There is no temporal dimension, no local cultural history apparent. This is deliberate, although it creates questions over identity. Is this a local or 'New Zealand' landscape, or a cosmopolitan 'anywhere' type, such as a golf course, with sculptures in the place of tees and holes. Would a greater sense of place ground and broaden the experience?
There are other questions regarding the layout. Most of the sculptures are positioned on the ridges and knolls in a sporadic fashion, there doesn't seem to be a sequence. The sculptures appear to be individual objects, separately conceived and self-referencing. Normally in a park, the organisation of all elements in the landscape would establish an ordering rationale, but that doesn't seem to be the intention here.
In terms of movement, visitors to Gibbs Farm typically follow meandering roads from one big sculptural event to the next. Experiential engagement is somewhat restricted – the primary reliance is on the visual sense. The circulation routes are primarily roads that, in the main, run along the ridges and get you from A to B. Oddly, alternative routes to allow greater exploration of the site, its valleys and its extremities, are absent. Nor is there a processional function to the circulation. People walking tend to move broadly over the grass expanses, there are no paths.
Large-scale planting is present in some corners of the property but there are few large trees, mostly just swathes of cabbage trees that appear undersized in the broad scale of the landscape. After 20 years of development and several major planting exercises, the role of planting remains restricted. A network of significant planting could strengthen the valleys, connect ridges, form spaces, perhaps an arboretum, and create habitats for more bird and insect life. Nor are there any gardens, low-level plantings or themed outdoor spaces.
Clearly this 'farm' is not working land; the land is not commercially grazed or harvested, there are no livestock, no crops or beehives, orchards or gardens. There are also few signs of farming – the messy elements, sheds and implements. It is not really a farm of a type we are used to, although Gibbs says he intends to have a lot more stock. Maybe it's a farm for ideas and experiences, in that it raises questions and emotions.
It's intriguing to ponder the question as to whether, in this outdoors park, farm environment, the promoters of the 'art' of landscape design – that is, those responsible for the design of parks, plazas and waterfronts, the mostly urban places we see portrayed in places such as this magazine – could contribute anything further to this site.
I should explain my association with Gibbs Farm, which began 20 years ago this October. I worked for Alan Gibbs full-time for three years. At one stage, I stayed there by myself, managing the place over a long winter, sleeping in the barn's loft with a .22 under the bed and a border collie called 'Please' for company.
Gibbs had backed me fully on a landscape-based masterplan, and I'd beaten an architect and a garden designer to gain the commission. My initial plan featured an airlock entry, a road that wound down into the valley then looped back on itself; a series of climbing ponds up a large valley (that referenced William Kent's Vaile of Venus at Rousham); mounded islands of planting, long sweeps of deciduous trees in the valleys, and more besides. I had at my disposal a full contingent of earthmovers, graders and diggers that worked for most of 1993 shaping the land. It must have been one of the biggest private landscape contracts in the country. However, as Gibbs Farm has developed, this "landscape" has been stripped back. Most of my initial roads have been removed, along with an orchard and much of the planting, although the ponds remain.
You can learn a lot from your clients and from this major private attempt to design a landscape. When Gibbs talks about "landscape", what does he want to create? Visitors to the private park are noticeably blown away by the scale and heroism of the conception. They get it on an immediate level. Gibbs doesn't want to intellectualise the design of the landscape, rather, he remonstrates to me that "art and landscape should appeal to our instincts and emotions. If you want to tell a story, write a book".
My argument is that by intellectualising design, we assist our navigation in understanding our place and time: our context. I am reminded about the Norwegian architectural theorist Christian Norberg-Schulz and his proposition that certain landscapes produced specific designs. For instance, the flat landscapes and big skies of the Middle East produced the monumental designs of the pyramids; there was no middle ground, just you and the cosmos (Genius Loci, 1980).
What I think Gibbs is creating is a monumental landscape. On this large prepared canvas he has added a series of modern day temples in order to play with the gods of nature. Here, there is no place for middle ground, rather Gibbs Farm's success relies on the strength of the setting and the audacity of the installed artworks. You could argue that it could be more engaging if the themes extended to those that are widely current such as identity, sustainability and/or diversity.
I think much of what is current in landscape design and its pertinence to late modernity is really about grounding ourselves in location, associations, community, natural cycles and productivity, in an effort to create meaningful lives. Gibbs Farm is an oddity in that it reminds us of the joy of unbridled flight, that of creating a personal escape unhindered. For that reason alone – and despite this mild critique – it is great that Gibbs is doing his exceptional thing, way out there on the Kaipara.
Originally published: Landscape Architecture New Zealand, September 2012
Online publication: Landscape Australia 8 Apr 2016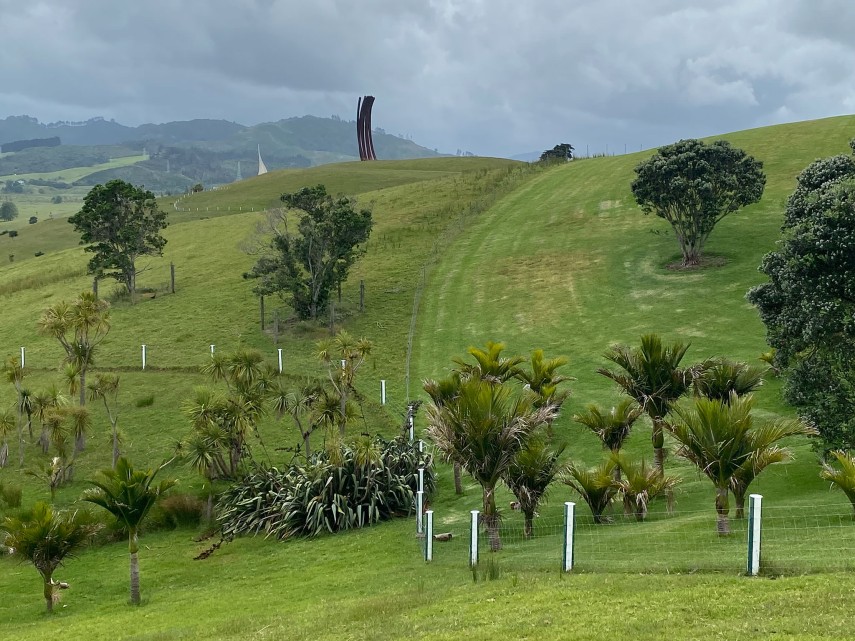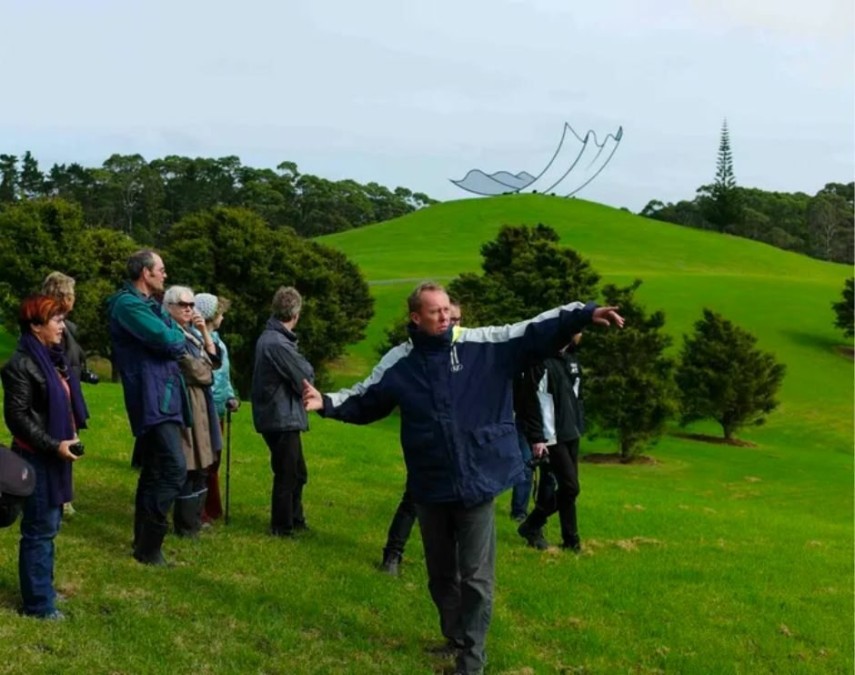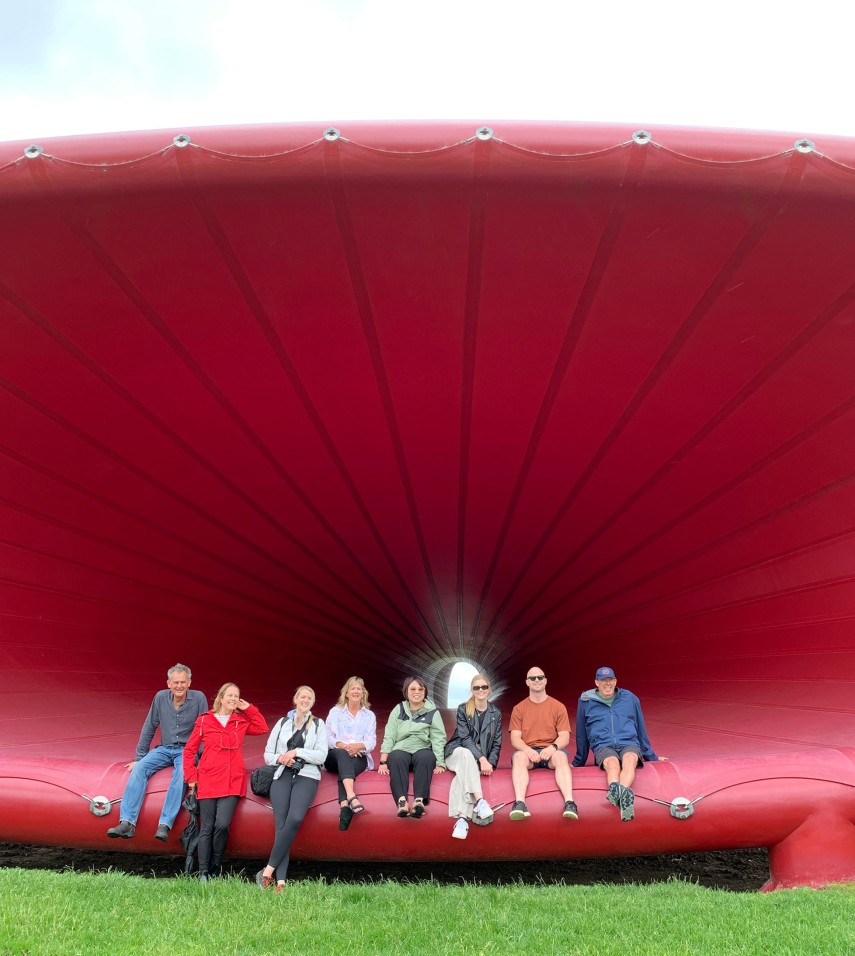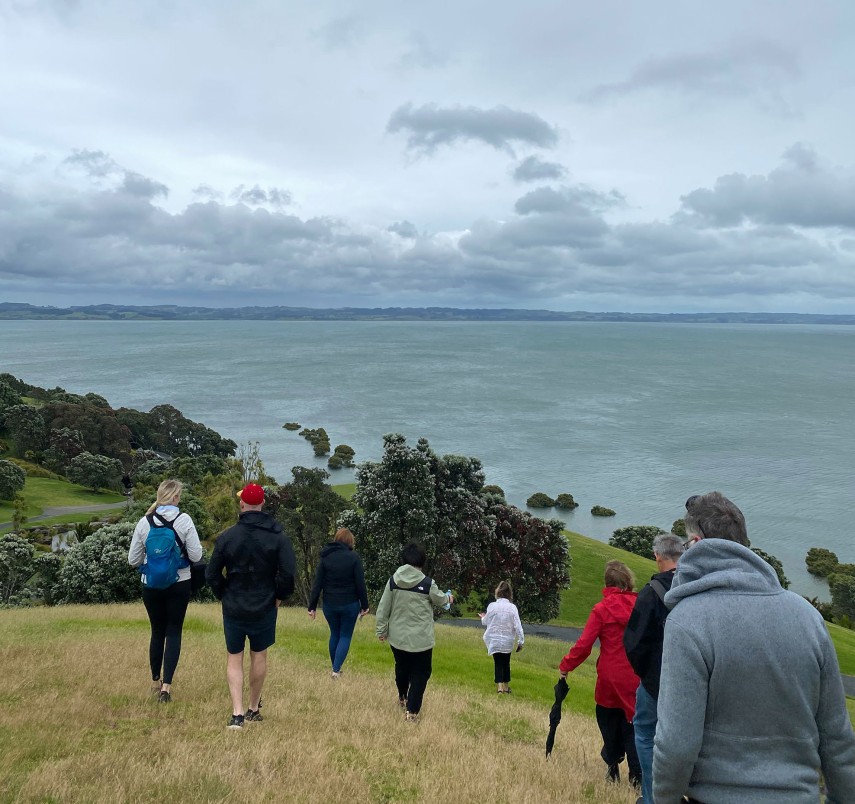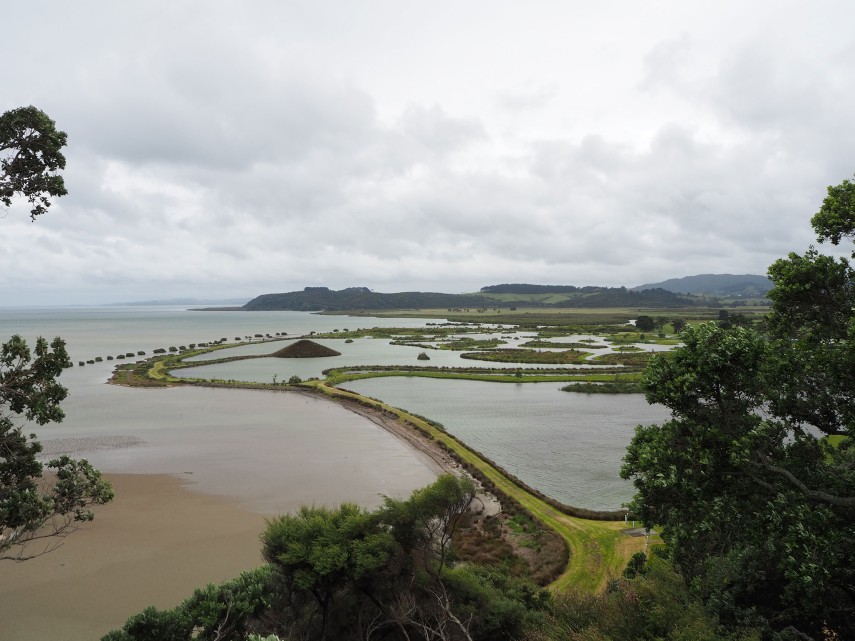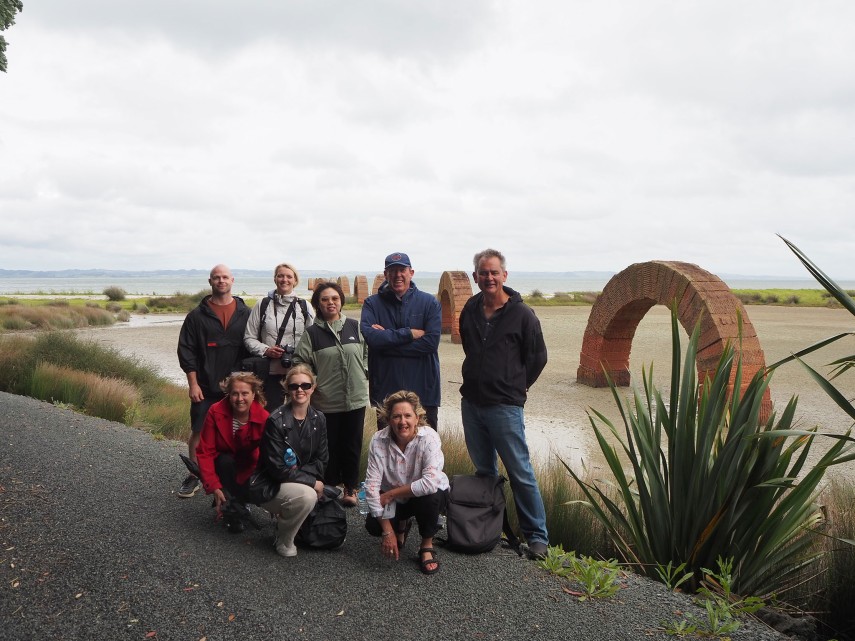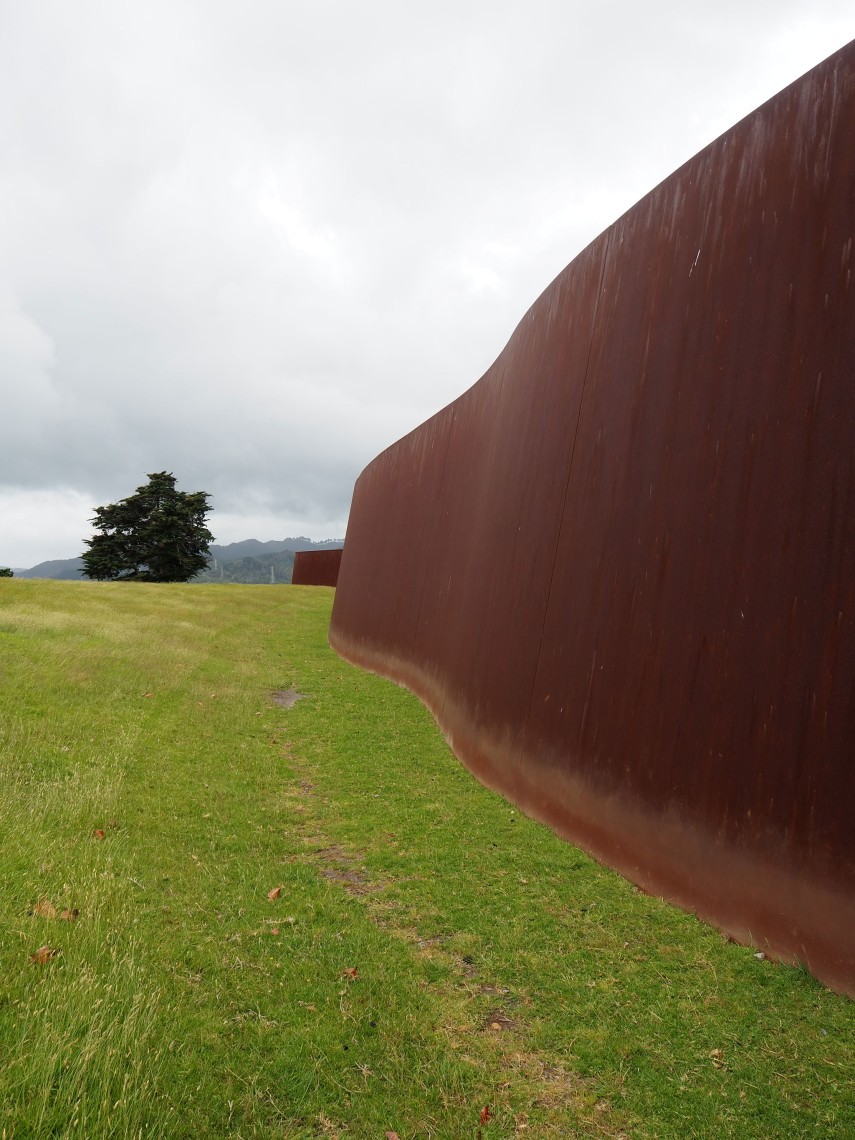 Back to all articles
More articles Pitopito kōrero
Practice Tikanga
At Reset Urban Design, we offer a broad scope of services within the specialist areas of Urban Design and Landscape Architecture. We also actively engage in research and have contributed two published books on the history of design in New Zealand.
More