Greening our Cities: Creating an Urban Garden Movement
Urbanisation, a growing population, and an increasing impact of climate change is forcing us to rapidly innovate on how we design our urban environments. Research has shown that green areas not only actively contribute to our quality of life, but they also allow us to future proof our cities against the effects of warming and increased carbon in the air, provide ecosystem resilience benefits that helps mitigate climate change and other environmental shocks.
Thankfully, despite the increasing rate of climate change, we are seeing examples of countries accelerating their response for the strategic design and provision of their urban green spaces in relation to current and projected future population levels, and the impact this may have. There is a wide range of different urban green and associated open space types, with varying degrees of "greenness". Correspondingly, there is also no universally accepted definition of urban green space, and these spaces vary with regard to their health and wellbeing impacts.
The highly populated island nation of Singapore, has worked hard in successfully implementing green space into their city areas. With an area of 710km2 and a population of 5 million, this wealthy island city is one of the most densely populated cities in the world. With most parts of the island's land utilised for urban development, the remaining 250 acres of farmland is hardly sufficient to feed the growing population.
With this issue in mind, a public-private partnership looked upwards, towards vertical farming, and launched the "world's first low-carbon, water-driven, rotating, vertical farm" for growing tropical vegetables in an urban environment.
Sky Farms is a series of aluminium towers, each containing 38 tiers equipped with troughs for vegetables. The towers run off water, which is eventually used to water the vegetables, and only use 60 watts of power daily – about the same as a light bulb. The Sky Urban Vertical Farming System not only provided green space to a growing city, but was also given an idea representing "the next generation of sustainable urban agriculture".
Whilst not at the same intensity of land use here in New Zealand, Reset has been working on the Bellfield Road Subdivision in Papakura since 2017, with the aim of creating a large scale urban garden for residents in order to create an integrated community and environment. Comprising of a residential block, an esplanade along a catchment area and proposed 41ha park, the overall residential development site lay within an area that was part of an important wetland and food growing ecosystem. Tasked with providing the landscape and open space concept, it was important to understand the history of the Opaheke (Slippery Creek) watercourse as it provided fishing and kaimoana (seafood) and gathering sites to Iwi.
With this in mind, Reset proposed planting a diverse range of plants in order to accommodate the transition of ecological communities from stream-edge to riparian shrubland. When selecting the species for this green space, research was completed with a range of consultants, including Fresh Water Solutions, who specialise in freshwater restoration and catchment management, to ensure the plants were known to have historically grown there, and that they would thrive in their adapted 'micro-zones', helping continue the environmental resilience the area has developed over centuries.
Alongside the watercourse green spaces, Reset proposed 'Pocket Parks' which created unique identities for the neighbourhood sub-districts and offered safe spaces to bring communities together. Knowing that parks often serve as sites of physical activity, which is associated with enhanced physical and mental health and reduced risk of many chronic diseases, it was important to include this in the design and bring the benefits to the local Papakura community.
If you would like to learn more about how green space could benefit your local area, contact us.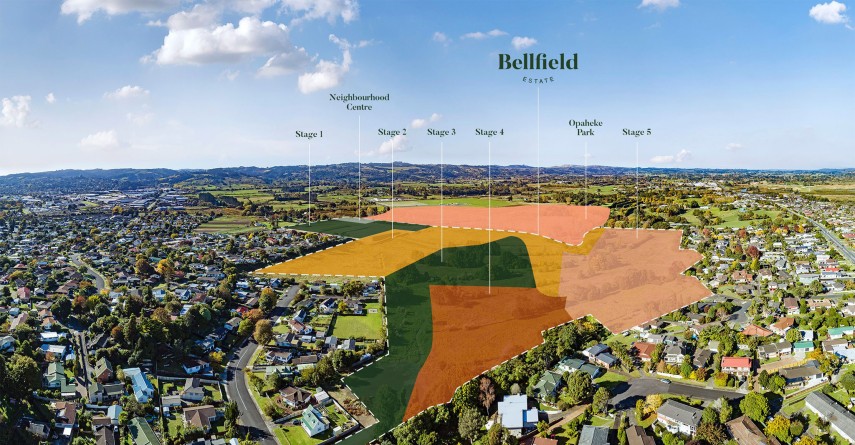 Back to all articles
More articles Pitopito kōrero
Practice Tikanga
At Reset Urban Design, we offer a broad scope of services within the specialist areas of Urban Design and Landscape Architecture. We also actively engage in research and have contributed two published books on the history of design in New Zealand.
More