Huron And Northcroft Street Improvements
Over the last few months Reset has been working with Eke Panuku Development Auckland and Takapuna locals to shape the temporary design solutions in order to improve Huron and Northcroft Streets. These trial installations are part of the Waka Kotahi Innovating Streets trials which is a nationwide programme initiated by Waka Kotahi to make it faster and easier to transition our streets into safer and more liveable spaces.
A blend of road art, bright colour, planting, shelter, picnic tables and road safety features have been installed to bring vibrancy and a sense of playfulness to these two back streets in central Takapuna. The street improvements are bringing to life ideas the community co-design group and the Eke Panuku team have been working on together, to make the Huron and Northcroft streetscapes more people-friendly, safe and accessible to everyone.
The project is following a 'consultation by trial' approach where the community can interact with the temporary changes in real time to see what's working to make the streets safer and more enjoyable for people. Ongoing feedback is being collected through online survey, meetings and conversations with the local community, and on-site observations.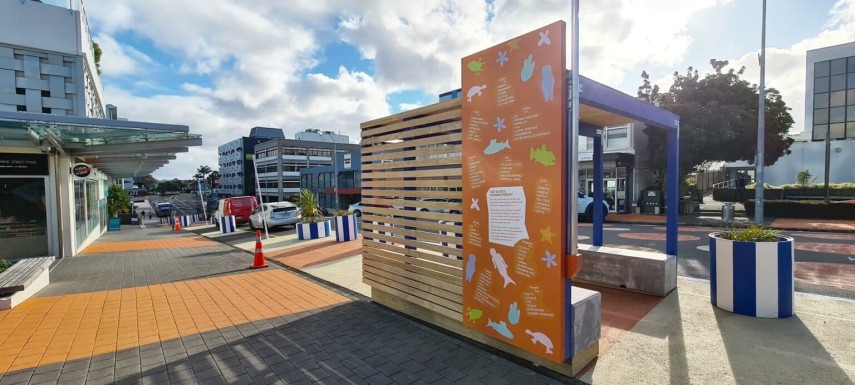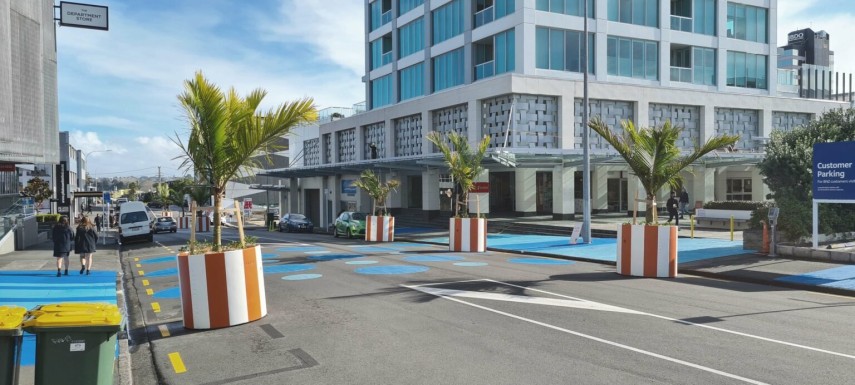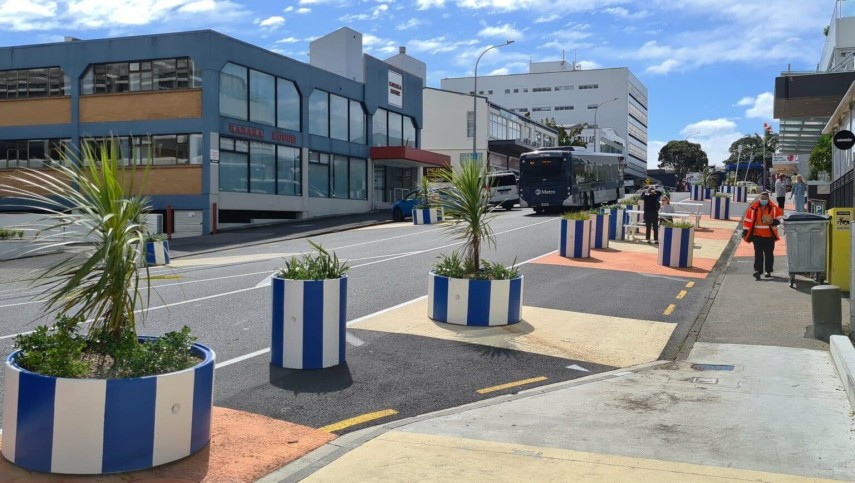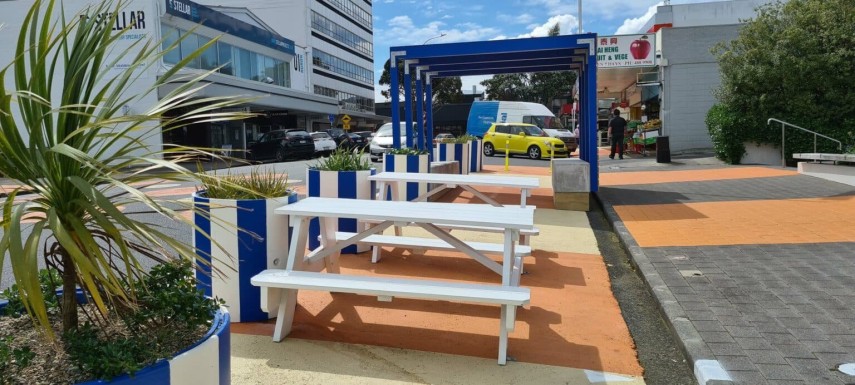 Back to all articles
More articles Pitopito kōrero
Practice Tikanga
At Reset Urban Design, we offer a broad scope of services within the specialist areas of Urban Design and Landscape Architecture. We also actively engage in research and have contributed two published books on the history of design in New Zealand.
More