Te Tauoma: Lost mountain influences design
The Reset team can't wait to bring the Te Tauoma project to life and are very excited to be collaborating with award-winning apartment architects Paul Brown and Associates.
Below is video from NZ Herald News where PB&A Director, Paul Brown, shares the vision for Te Tauoma and some of its innovative features such as creating dwelling spaces that blur the boundary between the inside and outside through large windows and big balconies overlooking landscape gardens and a huge emphasis on incorporating greenery and vertical gardens into the external building to create a greater connection with nature and bring the building to life.
Watch the video interview here: nzherald.co.nz
Learn more about the project vision here: tetauoma.nz/te-tauoma/our-vision
---
Ground-breaking Te Tauoma is destined to be a development unlike any other in Tāmaki Makaurau, as it seamlessly merges past and present with many exciting aspects of Auckland's future.
Te Tauoma will create a new Auckland suburb over 12ha, described as "a city in a park". It follows more than four years of collaboration with local Mana Whenua and is led by Shundi Group, responsible for a number of developments in Auckland and Queenstown.
It will be built on land previously part of the University of Auckland's Tāmaki Campus – cleverly incorporating some of its existing modern structures – with the significance of the name understood when some of the local history is explored.
Tāngata whenua still mourn the loss of the maunga (mountain), Te Tauoma, which once stood nearby. To their enormous sadness, the mountain was quarried, virtually to the ground, over a period of around 150 years, ending in the 1990s.Recently, in a unique collaboration with Shundi, Mana Whenua were invited to produce a comprehensive cultural masterplan, 'Te Mana Motuhake o Te Tauoma' for the 'city within a park'. Beautifully detailed, it sets out values and standards for the projected 10-15-year project and for the lives of 5000 or so residents who will eventually call it home.
In allowing the use of the name, Te Tauoma, Mana Whenua feel confident the mauri, or land's essential spirit, is given the opportunity to be revitalised. About 35 per cent of the available land will be open space – three layers designated public, communal and private open spaces, while 20,000 trees and shrubs will be planted, along with landscaped community gardens, playgrounds, barbecue and exercise equipment.
Architect Paul Brown, of Paul Brown and Associates, says when he and his team were approached by Shundi Group to be part of the modern Te Tauoma story, they knew immediately this was completely different from a regular apartment development.
"For a start, you don't immediately realise the continuity of occupation on the site. Mana Whenua people have been here for centuries and they're still here today, so it was fascinating to explore that."
He admires Shundi's philosophy of creating true neighbourhoods and their willingness to engage culturally, with no apparent fear of losing control of any dialogue: "They appreciate that different people have different needs and they've set out to create homes which take this into account. What we're seeing here is high-density living - with a true community at its heart."
Brown, who has designed apartments for several decades – mostly in and around the CBD – says suburban projects such as this will almost certainly become prolific in the next few years.
He believes another innovation of Te Tauoma is the subtle move away from promoting car ownership. There will be a limited carpark building (including EV chargers), located well away from main living areas, with no roads within.
Frank Xu, Deputy General Manager of Shundi Group and Executive Project Manager of Te Tauoma, says that, in the interests of creating an environmentally conscious, people-centred community, cars and residents will largely be kept separate. "This is for safety, too," he adds. "We want children to play here happily, without parents worrying about them."
Jack Hu, Senior Project Manager of Shundi Group and Project Director of Te Tauoma, led the professional design team. Working closely together, the team fully embrace the contributions of Mana Whenua and artists to prioritise the spiritual and cultural design of Te Tauoma, and resource and building consents for stage 1A from Auckland Council have been obtained.
Reset Urban Design's James Paxton has also enjoyed what he describes as an 'immersive' experience, using his urban design and landscape architecture expertise to fold in and enhance the development's already green surroundings – including its border with Colin Maiden Park, along with its extensive sports and recreation facilities.
Paxton too was inspired and enthused by the site's heritage and cultural significance. Reset has worked closely with Mana Whenua to interpret that heritage by means of materials and well-chosen plantings in and around the apartment blocks and amenities buildings, ensuring the landscape responds to, and is informed by, the unique site location and the association to both Maungarei (Mt Wellington) and Te Tauoma.
"It was important to consider where it was, the land, the history, and the fact it's been a heavily modified environment," he says.
Paxton says the design includes a rich and diverse variety of planting, including large specimen trees in communal garden areas along with climbers on the vertical gardens/green walls of Te Tauoma buildings. These features will help make the most of an upward plane – further connecting the development with its green environment below, weaving together architecture, landscape, urbanism and ecology.
"We're also adding traditional medicinal plants, as well as allocated spaces for residents to establish community gardens."
Paxton has looked to international cities, including Singapore and London, to see how designers manage the evolution of this very modern way of living, reshaping it for the unique Tāmaki Makaurau environment. He understands the need to connect with potential Te Tauoma residents who will enjoy a comfortable life amongst numerous, friendly green spaces with no need to regularly weed gardens or mow lawns.
Frank Xu and Shundi Group are delighted with the expertly considered elements set to make up a genuine landmark development: "We chose the very best people available for our particular brief and it's turned out so well. These designers helped us to build higher in order to enable as much open space below as we possibly could."
Xu adds that most apartments in Te Tauoma enjoy multiple aspects in order to ensure maximum light and warmth, as well as enjoying exclusive lift lobbies.
"Having explored the New Zealand property market very carefully, we believe that even in a high-density mode, we can deliver a modern version of the Quarter-Acre Pavlova Paradise," he says.
Original article here: nzherald.co.nz
For more information: tetauoma.nz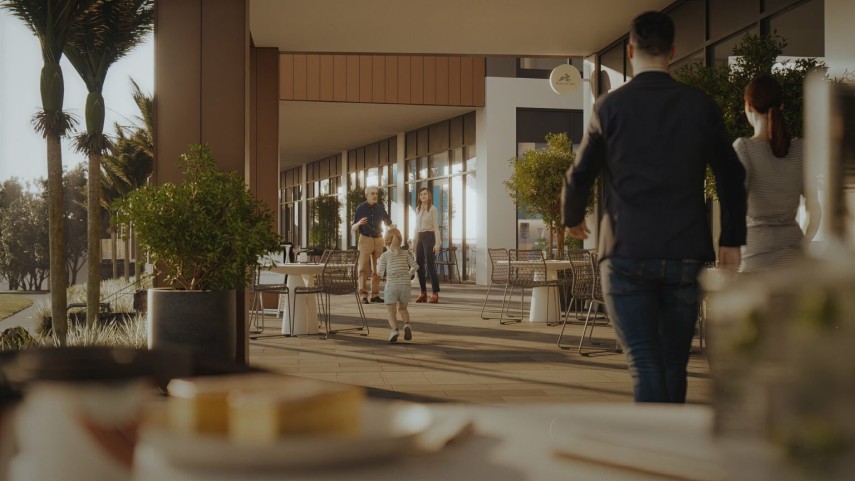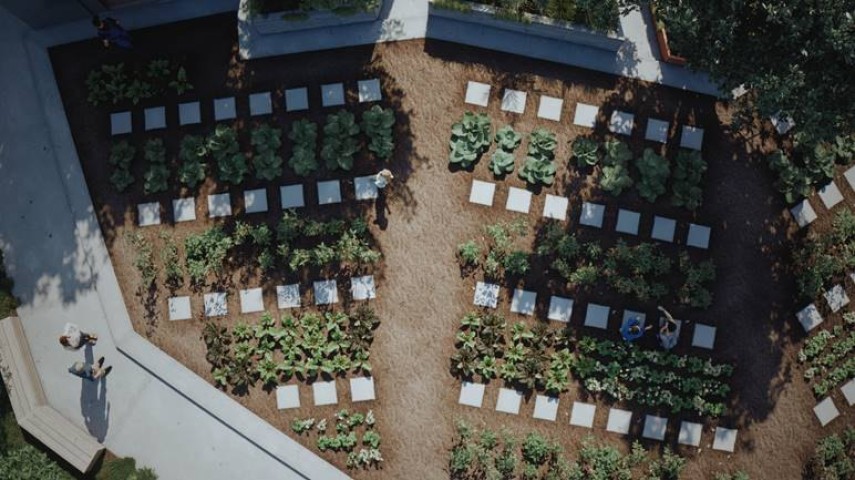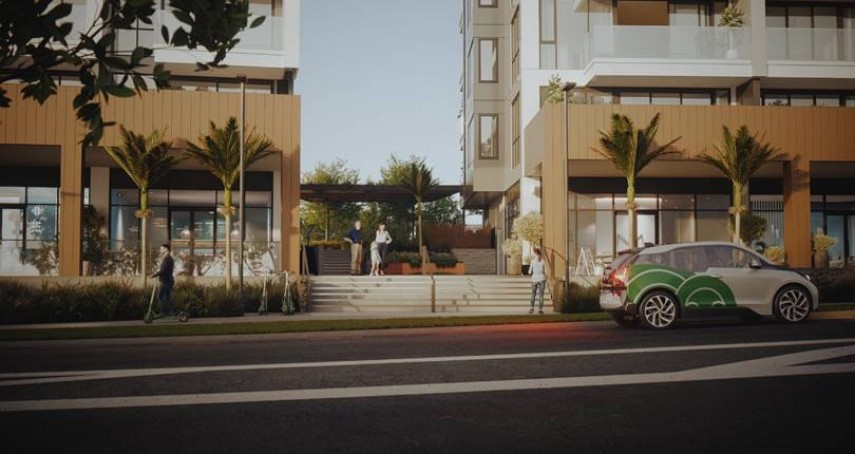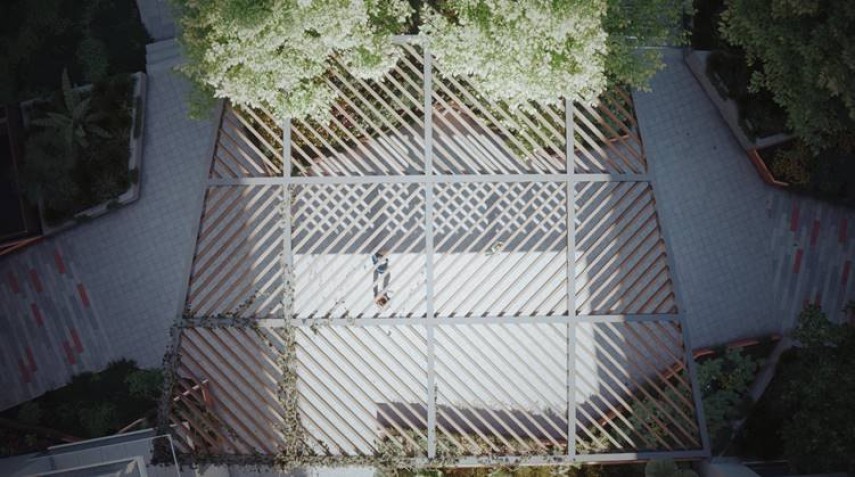 Back to all articles
More articles Pitopito kōrero
Practice Tikanga
At Reset Urban Design, we offer a broad scope of services within the specialist areas of Urban Design and Landscape Architecture. We also actively engage in research and have contributed two published books on the history of design in New Zealand.
More