Eely Point Reserve, Wanaka
Client
Queenstown Lakes District Council
Date
2017 - 2018
Category
Community
Parks
Public Realm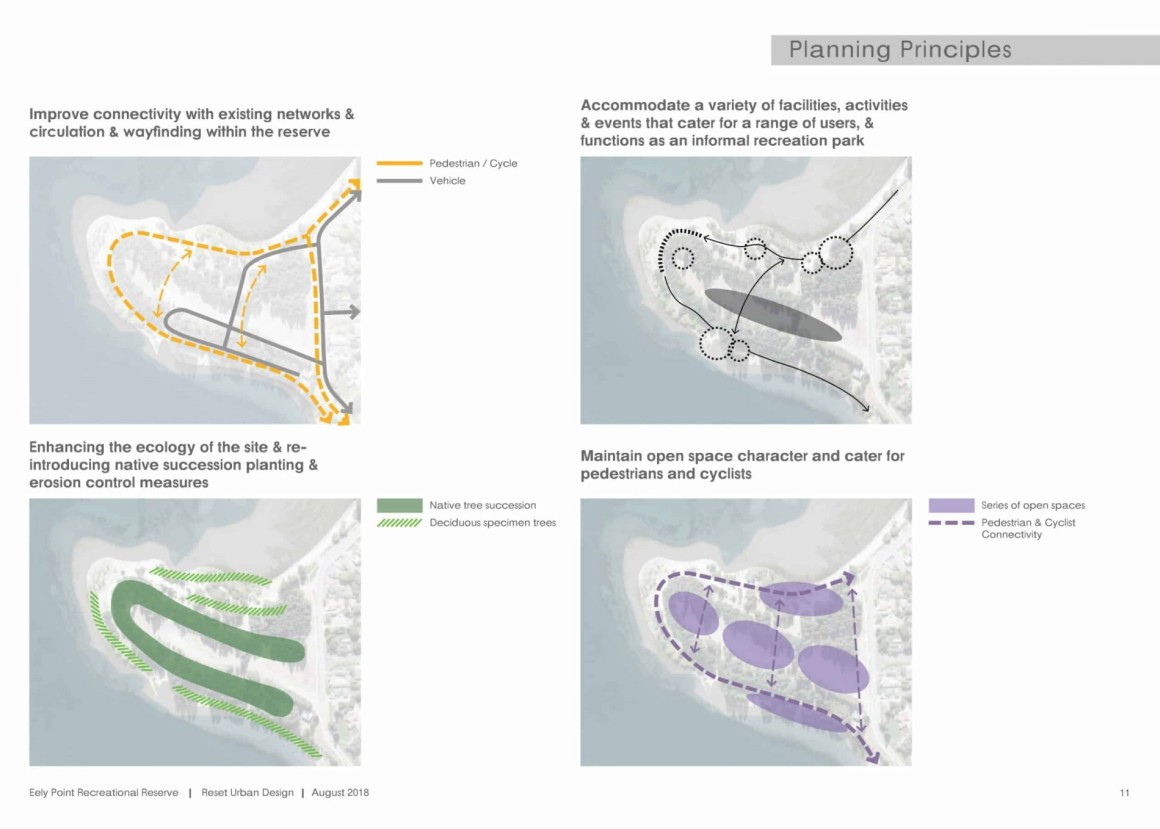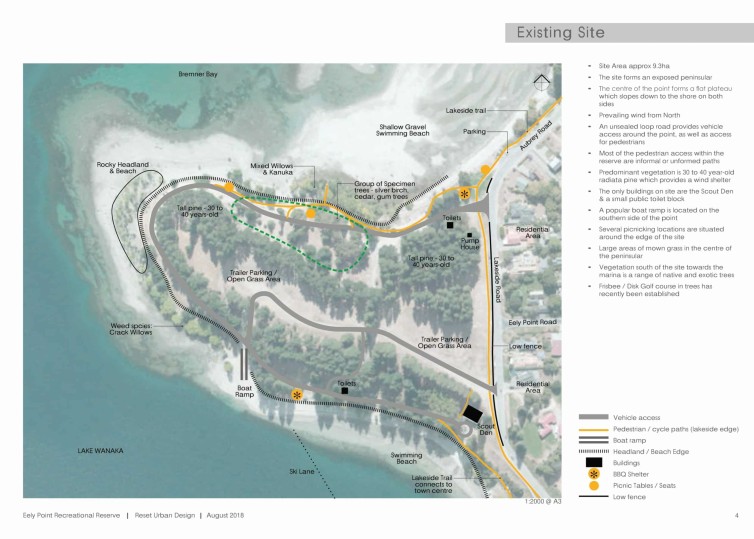 Reset worked closely with Queenstown Lakes District Council to prepare a development report that included several development options for the Eely Point Reserve.
The development report was the latest stage of QLDC's ongoing Wanaka Lakefront Reserves Management Plan first published in 2014. This plan set out a vision "to protect and enhance the amenity and ecological values of the Wanaka lakefront reserves whist providing opportunities for both land and water based recreation".
The development report contained a landscape analysis of the reserve area; key design moves; a preferred concept plan; and indicative material, furniture and planting palettes.
Services Landscape Architecture, Urban Design, Masterplanning