Quay Street Pocket Park, Auckland
Client
Auckland Council
Date
2014
Category
Public Realm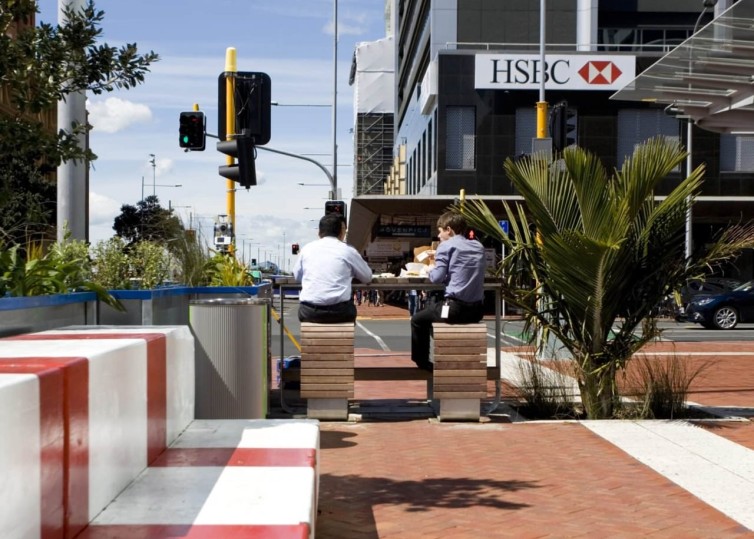 'Pocket Park on Quay' serves many purposes. Firstly, it illustrates the power and importance of landscape in the urban context and what is achievable in unlikely environments that do not lend themselves to providing positive public amenity space.
What began life as a low budget downtown activation, the Pocket Park evolved to become a higher quality modular design that not only made the installation relatively quick and easy to assemble to ensure minimal disturbance to traffic management on this busy arterial road, but also allowed for possible reconfiguration of the original layout design and future re-use of the individual components once the semi-permanent initiative is decommissioned.
Secondly, the pocket park has initiated the discussion and explorations of what the pending improvements to Quay Street may look like, what it might include, what materials and planting might be used and how they stand up to the hard wearing urban centre / waterfront fringe.
Finally, the entire design process behind the creation of the Pocket Park provided an educational tool for local government (and designers alike) about the materiality, costs, planning and safety considerations associated with implementing temporary or semipermanent installations within the city, for future reference.
Services Design Team Lead, Landscape Architecture, Urban Design, Construction Documentation, Construction Observation/QA
Team Blakey Planning, FEL Group, The Plant People