Regeneration Master Plans, Auckland
Client
Housing New Zealand
Date
2018
Category
Masterplanning
Strategic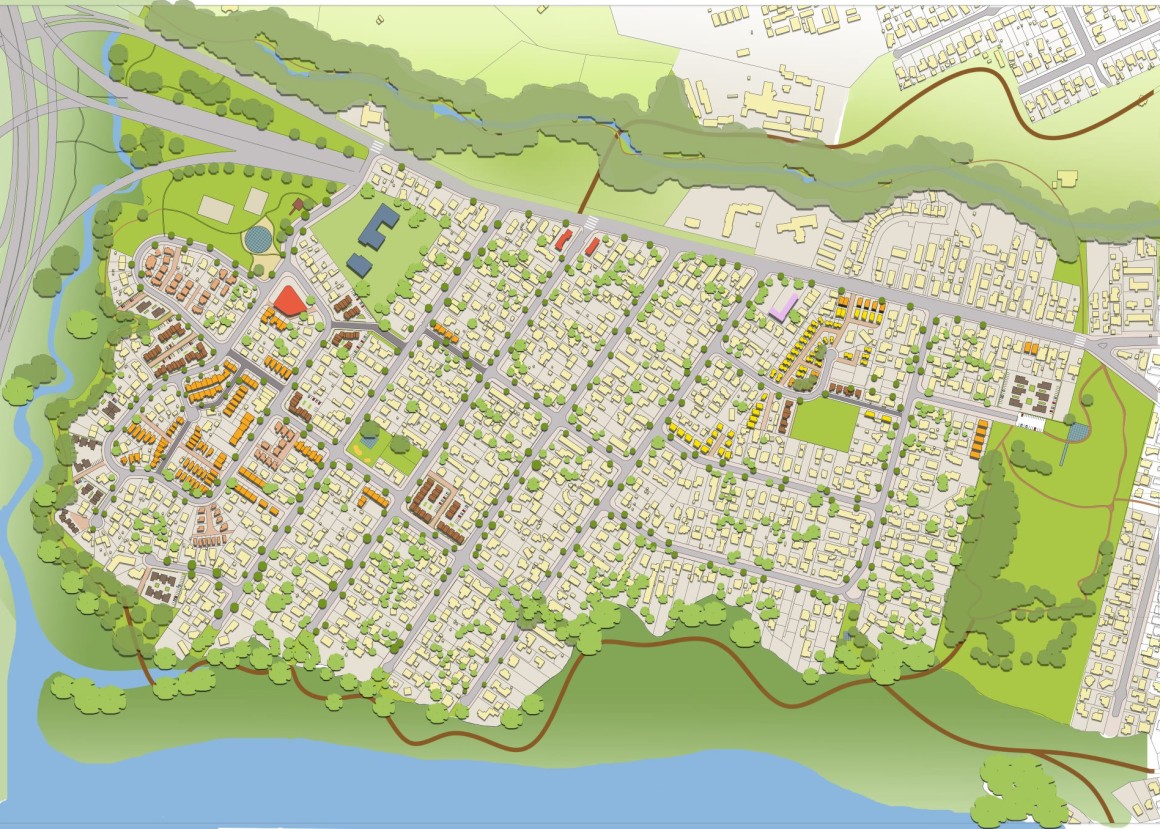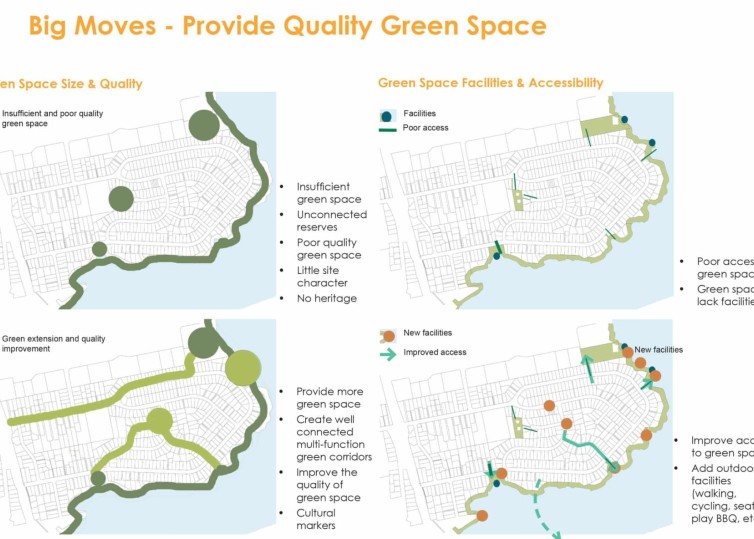 A large property owner had identified two existing areas as suitable locations for increasing the number of social housing properties to meet the increasing demand for social housing within Auckland. The overall aim of the project was to provide development options to maximise the number of assets, whilst also improving the built environment quality in each location.
The project programme consisted of three steps:
Step One – was to canvas the background and site context, in tandem reviewing what were the most relevant resources in this area of development (theory, benchmarks etc) locally, national and internationally. At the same time developing a thorough understanding of the site and its context history, topography, vegetation, climate, block layout, open spaces, buildings, land uses, facilities etc.
Step Two - was to formulate an approach to redevelopment – from the background study we created a simple and robust process that could be applied to this site and to other sites in a distinctive way.
Step Three - included the testing of a number of development options and scenarios. We tested a number of different scenarios based of different yield and housing type outcomes.
It was also vital to provide development scenarios that were attractive to the market and feasible. This work resulted in a compilation of development scenarios and accompanying assessment criteria.
Services Landscape Architecture, Urban Design, Masterplanning