Hobson Bay Visioning, Auckland
Client
N/A
Date
2015
Category
Masterplanning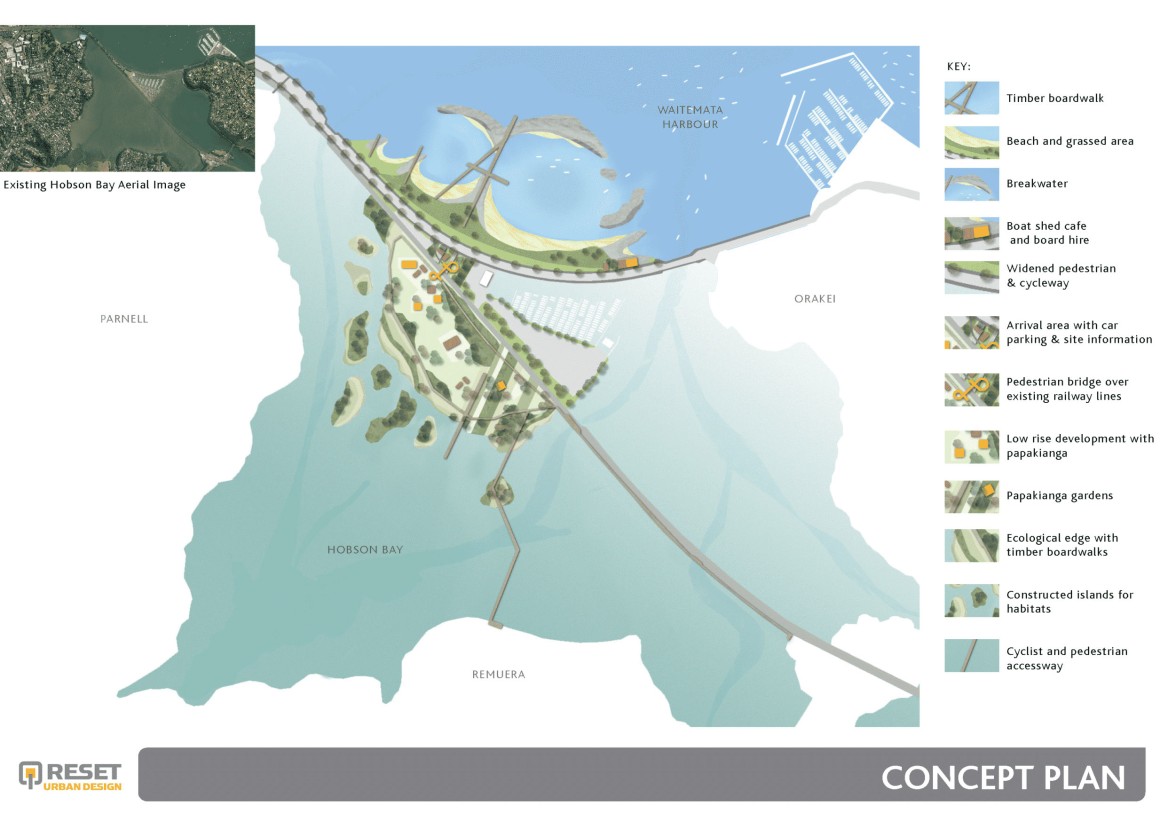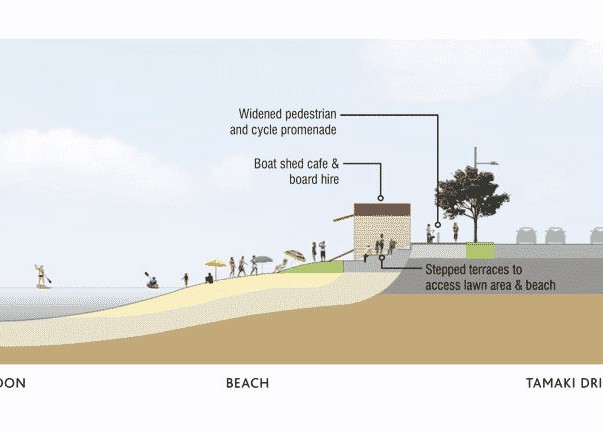 This small eastern headland bay is the entry to Auckland's inner harbour, a largely bypassed and unmodified remnant that still possesses tangible heritage from both Maori and early European phases of Auckland City's development.
Working with Auckland Council and mana whenua, Reset Urban Design led the multidisciplinary design team to develop plans and supervise the works that have created links with the parks network, minimal disturbance to the existing contours, used low impact stormwater treatment to cleanse the reveal road runoff, whilst re-arranging parking and controlling vehicle access.

Team Collaborator 01, Collaborator 02, Person 03, Company 04, Collaborator 05, Team 06.
Awards 2015 New Zealand Institute of Landscape Architects (NZILA) Visionary Landscape Award
2013 International Federation of Landscape Architects (IFLA) Asia Pacific Merit Award
2013 New Zealand Institute of Landscape Architects (NZILA) Award of Excellence
2012 Institution of Professional Engineers New Zealand (IPENZ) Arthur Mead Award For Environment and Sustainability
"An ambitious project that looks afresh at Hobson Bay... it illustrates how infrastructure projects can be integrated into our landscape; working with natural processes and the environment" — 2015 NZILA Awards citation
"A stunning example of coastal restoration that provides for extensive public re-engagement with the water. Design detailing throughout is excellent with some highly innovative approaches to level changes and water access creating a cohesive and subtle design response appropriate to the site. The extension of the landscape from the shoreline out into the water through a variety of mechanisms is outstanding and has allowed for the entire transformation of a once degraded area." — 2013 NZILA Awards citation