Hurstmere Road Streetscape Upgrade
Client
Auckland Council & Auckland Transport
Date
2017 - 2021
Category
Public Realm
Walkways/Cycleways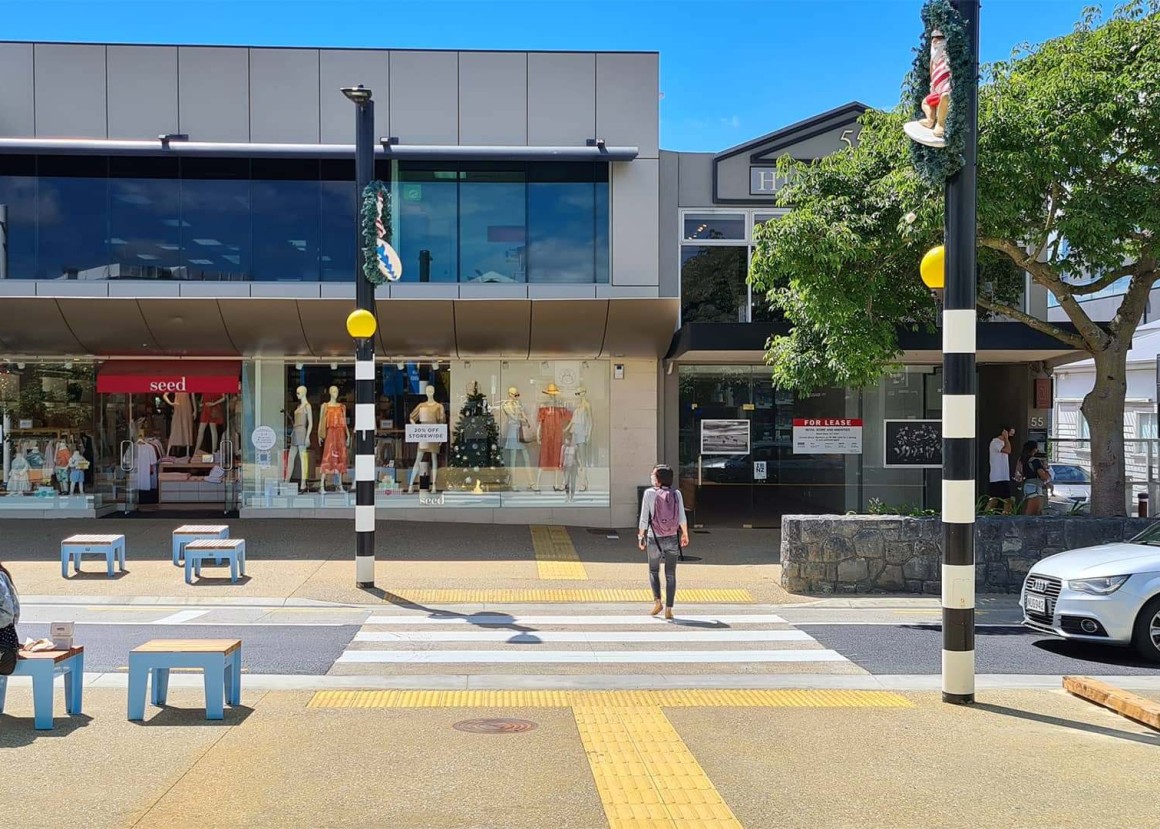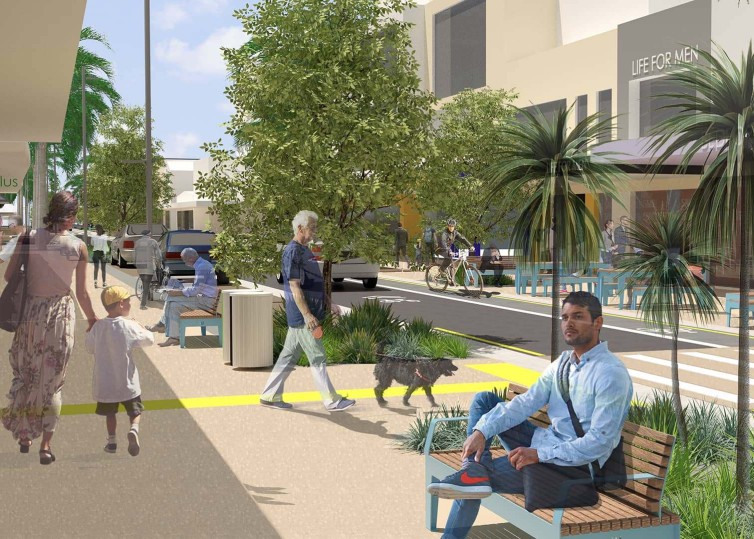 The upgrade of Hurstmere Road has successfully transformed a formally tired, vehicle dominated, and low amenity street into a revitalised open, vibrant beachside retail destination that is focused on people, all on a relatively modest budget. It is an exemplary showcase of a street that has been successfully retrofitted for flexible transition and truly designed as a space that is first and foremost for people not cars. The completion of this project will be a significant catalyst for the further regeneration of the Takapuna centre.
In viewing what looks like a relatively simple and straightforward streetscape upgrade, it is in reality a design that has had to fulfil a complex variety of functions in order to meet people's needs as places in which to live, to work and to move around. The design required a thoughtful approach that balanced potential conflicts between different users and objectives. The design needed to successfully meet the needs of people walking, cycling, scootering, lingering/ playing, doing business, providing city services, and driving, all in a constrained urban space.
The new design:
Revitalises the street to create a safer, more vibrant and attractive area for local businesses, residents and visitors
Reduces vehicle dominance
Makes the street more accessible and improves the retail environment
Improves water quality from road runoff into the sea
Accommodates a growing community and increasing visitor numbers
Creates a slow speed street
Creates quality open space and improve connections to Takapuna's stunning beach
Improves facilities for pedestrians of all abilities
Installs new energy-efficient lighting
Introduces new native plantings and WSUD
Creates a stronger beachside identity
Provides invitations for greater socialisation on the street
At its core, this project is about reclaiming the street and creating space for people. The design has been crafted to balance the needs of a diverse range of users in order to shape an enticing and vibrant environment that ensures access, safety, comfort, and enjoyment for everyone. Hurstmere Road has been transformed into an open, vibrant beachside retail destination that is focused on people. With a healthy ecology, reduction in vehicle dominance and creative cultural expression, it is a celebration of Takapuna's unique character.
Services Design Team Lead, Landscape Architecture, Urban Design, Landscape Visual Assessment, Construction Documentation, Construction Observation/QA

Team AR & Associates, TDG, Stantec, LDP, Arborlab, MPM Projects, Native by Nature, DVQS, JFC
Video Takapuna's New Look | Blame The Media