Nikao Recreation Centre, Rarotonga
Client
Cook Islands Investment Corporation
Date
2019 - Present
Category
International
Public Realm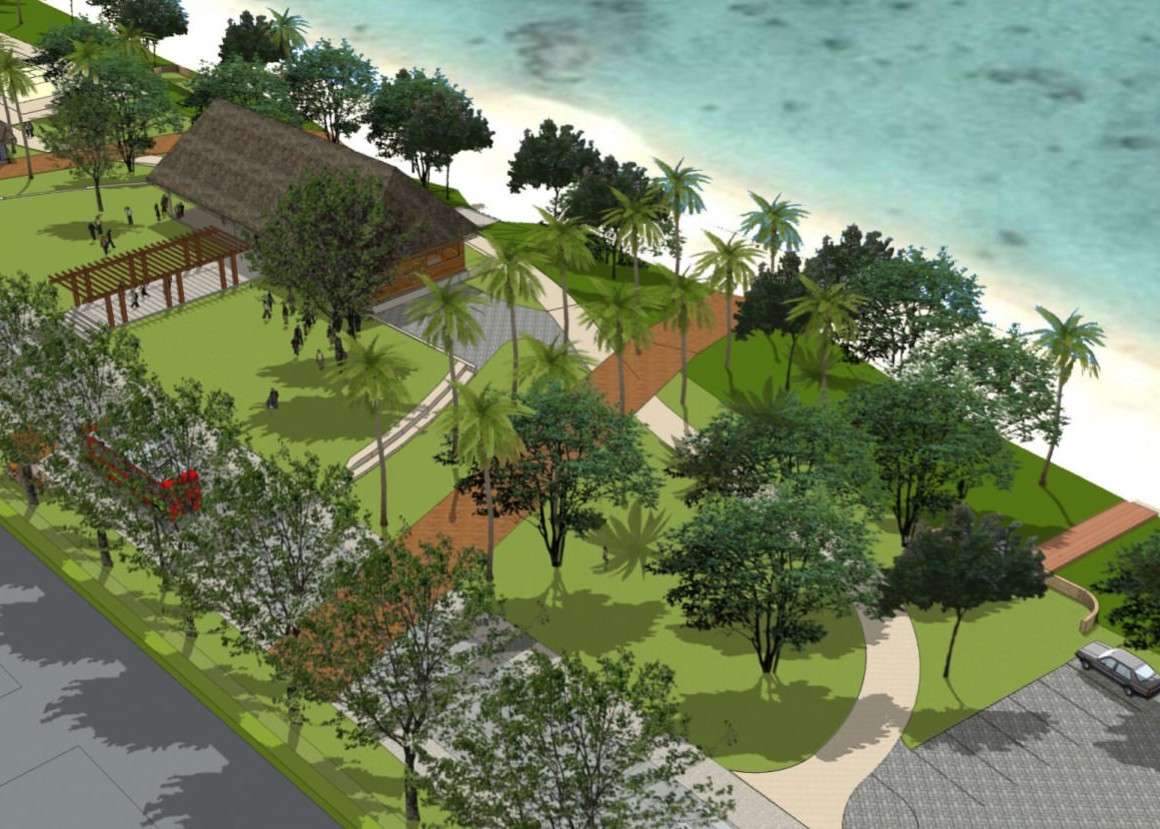 Following the success of the Avarua Town Plan, Reset Urban Design were engaged by the Cook Islands Investment Corporation to prepare a concept design for a recreational and social hub of Nikao, adjacent to the Rarotonga International Airport.
This is a strategic project that will integrate the existing sporting and beach facilities into a key recreation destination for not only nearby Avarua but all of Rarotonga.
The Nikao social hub is based on the Government-owned beach esplanade area that extends from the end of the Airport to Black Rock to the north. Opposite are the sporting facilities of tennis, volleyball and the golf club. The beach esplanade is a popular location for people to access the beach and lagoon area.
The vision is for this area to be upgraded to provide more facilities and green space free of vehicles, including new shelters and BBQs. The sporting facilities on the opposite side of the road are not envisaged to be changed but there will be better access from the road and links to the beach.
Services Landscape Architecture, Urban Design, Masterplanning